PARA LOS EVENTOS LITERARIOS LA ASISTENCIA ES  SOLO POR INVITACIÓN

ARMÓNICA GREG IZOR & EMILIO ARSUAGA · Estrella Damm Music Sessions
18 noviembre, 2021 @ 20:30

-

22:00
Evento Navegación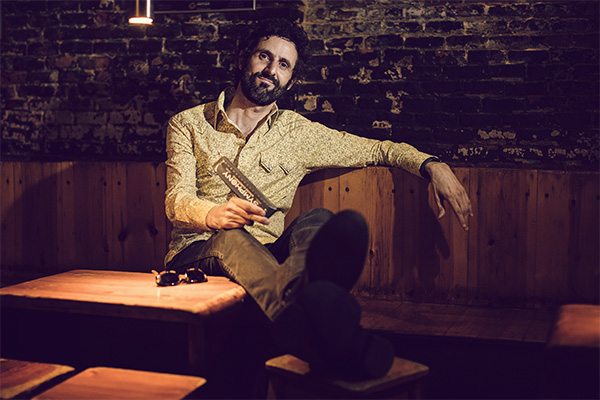 Un potente show de música americana de raíz blues y country que hará vibrar a los amantes de la música. ¡Una fantástica experiencia asegurada!
Ambos cantantes y armonicistas, Greg Izor llegado desde la capital mundial de la música en directo, Austin Texas, y  Emilio Arsuaga, desde Madrid. Se compenetran y fluyen con maestría, pues llevan compartiendo escenario desde 2010 en los más importantes festivales y Salas de España y de Austin.
Les acompaña un all star del blues español: Cesar Crespo a la guitarra, Christian Morana al bajo y Carlos Arsuaga a la batería.
¡Sin duda su química hará vibrar al público del Café Comercial!
English
A powerful show of American Roots Music, mainly Blues and Country that will set the audience on fire.
The two Frontmen are singers and harmonica player; Greg Izor from the Life Music Capital of The World –Austin Texas; Emilio Arsuaga one from Madrid. They have been performing a two-harmonica show in both sides of the Atlantic ocean since they met in Austin back in 2010 at very important Festivals and Clubs, and ever since, their compenetration has developed more and more.
The backing band is a blues all stars: Cesar Crespo (guitar); Christian Morana (bass); Carlos Arsuaga (drums).
Their band is a full experimented quintet that puts on a show that's completely unique and different each time while also touching the audience!